E V E L Y N
V A N O V E R B E K E
CONTACT
TEL (+32) 0472418622
INSTAGRAM
KUNST IN HUIS

CV / EXHIBITIONS
2020-2021 Educative Master, LUCA school of arts, Brussels
2013-2014 Master Visual Arts, LUCA school of arts, Ghent
2010-2013 Bachelor Visual Arts, LUCA school of arts, Ghent
P R E V I O U S L Y
2021 BUY LOCAL#2 zomersalon, KUNSTHAL, Gent, BE

2020 BOLTRA ,groupexhibition, Brussels, BE
2020 Online, expo quarantaine, Brussels, BE
2020 Truly Truly Design Studio's, Rotterdam, NL

2019 Wassla, LE 18 , Marrakech, RA
2019 Artistresidency , LE18, Flemisch Government, Marrakesh, RA
2019 Continiuous Constructions, KUNST IN HUIS , Brussels, BE
2019 Groep expo, Groupexhibition, Perkamentstraat, Ghent, BE
2019 Groupexhibition, CC Zwanenberg, Heist-op-den-berg, BE

2018 3th price Abstract Painting, CCZwanenberg, BE
2018 YUGEN#16, YugenKombucha, Ghent, BE
2018 Naar het schijnt kan je bij jou binnen kijken, Antwerp, BE
2018 Taart in de brievenbus, Sint-Maria Horebeke,BE

2017 A size too short, Rossi Contemporary gallery, Brussels, BE
2017 AL YOU NEED IS A LAVATORY, Ghent, BE
2017 WERF, Ghent, BE
2017 HIV ontrafelen, veiling, S.M.A.K, Ghent, BE
2017 Strictly Rabbit, Ghent, BE

2016 De muren hebben ogen, Wieze, BE
2016 Kabinet#2, Ghent, BE
2016 2nd price PBK ,Harelbeke, BE
2016 Peinture, dessin, sculpture, Culturel Centrum, Marchin, BE

2015 Teer 51, Astene, Deinze, BE
2015 Fris XII, Ghent, BE
2015 TUMULT #03, CAMPO VICTORIA, Ghent, BE

2014 Abstract Boven, Quai des Arts, Ghent, BE
2014 EXPO 09, Ghent, BE







PROJECTS



W A S S L A
---
Residency period : 10. - 12.2019 PROJECT AND PRACTICE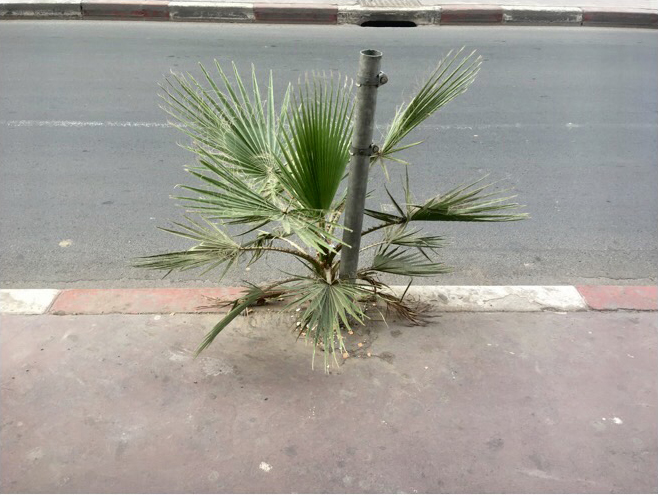 I n t e r l u d e
With a practice that through time has moved from painted matter to sculptural-based objects often manufactured through found or recycled materials, Vanoverbeke is particularly interested in looking at the physical presence of objects in space, their functions and dis-functions, and also their statutory uses and daily 'misuses.'
Emerged from an immersive period of observation and relational encounter, the set of objects composing the installation are both a delicate apprehension, playful commentary and fresh recontextualization of some of the ephemeral traces that make the very daily construction of urbanity in a context such as the city of Marrakech.
Wassla –
وصلة –
an intermezzo
is not intended to provide an objective reading of these land-marks. Rather, if each work is indeed permeated by the gestures or spatial practices observed on the ground, yet their very dis-play freely borrows from them. A set of strategies are hence adopted, repeated or combined in the artworks' rearrangement, displacement and replacement in the art space. Processes of scaling up and down, of reassigned usages, and of translation of both symbolic meaning and material supports set the tone of the spatial proposal of Vanoverbeke. In turn, the title of the installation, a reference to an in-between and a break, a pause that, rather than empty space, is otherwise productive time, finally marks the tempo of this production, as well as the perceived condition of the journey and the residency in the artist's path.
THE ARTIST
Evelyne Vanoverbeke is an artist who lives and works in Brussels. She is interested in different types of methods to work with, such as assembling recycled materials and painting. Using materials from the contexts in which she works, she recombines them to produce different compositions of sculptures, through which she explores the boundary between art and daily use of objects.
CREDITS
The residency of Evelyn Vanoverbeke is supported by the
Flanders Government
,
department CJM (Culture, Youth and Media)
.
Text by Francesca Masoero

Pictures by ©Abdelhak Acim









DESIGN BY / EVELYN VANOVERBEKE ©